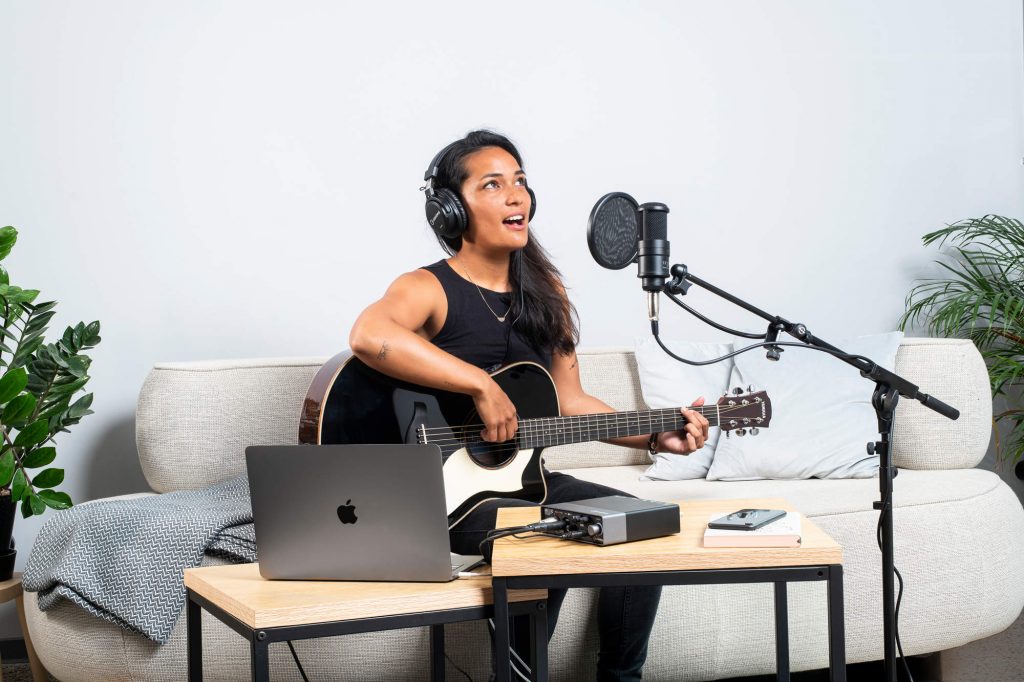 Your complete recording solution
The UR22C Recording Pack is the complete package for recording high-quality music, podcasts or interviews and for live streaming audio. The compact, rugged UR22C audio interface has all the connections and facilities needed to record in fantastic 32-bit/192kHz quality, with the included ST-M01 microphone and ST-H01 headphones ensuring that you have everything you need to make great recordings.
Features
32-bit/192 kHz audio resolution
Class-A D-PRE mic preamps
Compatible with all major audio software
Latency-free monitoring with DSP effects
Loopback function for streaming
MIDI input and output
Superspeed USB 3.1 with USB-C
Ultra-rugged build
iOS ready via CC Mode
Included software
Cubase AI
Cubasis LE
WaveLab LE
dspMixFx mixing application
Bundled effects plug-in suite
The UR-Cs come with both VST 3 and AU versions of the onboard DSP plug-ins, providing additional useful sound-shaping and FX tools. The Basic FX Suite comprises three software components: REV-X reverb, Sweet Spot Morphing Channel Strip, and Guitar Amp Classics, all developed by Yamaha and incorporating modeling technology.
The ST-M01 studio condenser microphone
The included ST-M01 studio condenser microphone rivals high-quality studio mics with its clean, smooth response, high sensitivity and wide frequency response, which is ideal for recording every nuance of your desired audio source. Whether you are recording vocals, interviews, acoustic guitar, any other instrument or even making field recordings, the ST-M01 captures every detail of the sound in excellent quality.
The ST-H01 monitor headphones
The ST-H01 monitor headphones included in the UR22C Recording Pack provide an accurate, sonically neutral listening experience, making them the ideal companion for monitoring during recording and when doing your final mix. The close-backed design means low bleed levels into the microphone during vocal recording, ideal for singers recording their own vocals.
IDR 5.680.000